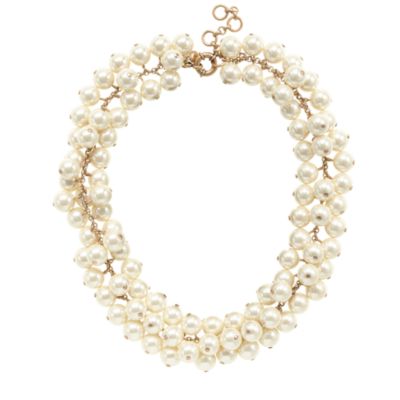 Do you want to add a little holiday spirit into your attire, but stop short at the thought of a reindeer sweater or a candy cane tie? Don't fret: dressing in the spirit of the season doesn't have to be over-the-top. Both women and men can nod to the holidays with stylish yet subtle accents to their attire. Here are a few 2013 holiday fashions that let you celebrate the season with your wardrobe.
Women's Attire & Accessories
If there is one accessory, which has dominated the 2013 fashion accessory world, and definitely should be on your holiday favorite list: The Pearl.  Often seen as a traditional accessory, the timeless elegance the pearl offers has gone through a few modern makeovers offering a more contemporary chic look while still capturing the elegance we all so love.  The pearl choker can be added to any outfit for that extra touch of holiday sophistication and glamour.   Here are some great options:
Metallics, which saw there way to the runways a few years back are still going strong and are always a festive go-to accent during the holidays.  To add brightness into your attire, you don't need to don a fully sequined top: even just a stripe or sheen of gold or silver in any garment adds just the right amount of shimmer.
Shimmer Without The Glitter Attire:
Shining Accessories:
If you want to keep your attire basic but are still looking to add brightness to your look, try working a hint of gold or silver in through your accessories.
Men's Attire & Accessories
Depending on the standards of formality at work or at a holiday party, a crisp, classic suit is nearly always a reliable go-to for men's attire. But there are subtle ways that men, too, can add holiday cheer to that classic look.
Pops of Colour: